The American Football Wiki was created on December 1st, 2011, when the NFL Wiki and College Football Wiki merged together. The aim of the American Football Wiki is to provide a complete history of the game on all levels - high school, college, semi-professional, and professional. Please join us in helping us make this vision possible.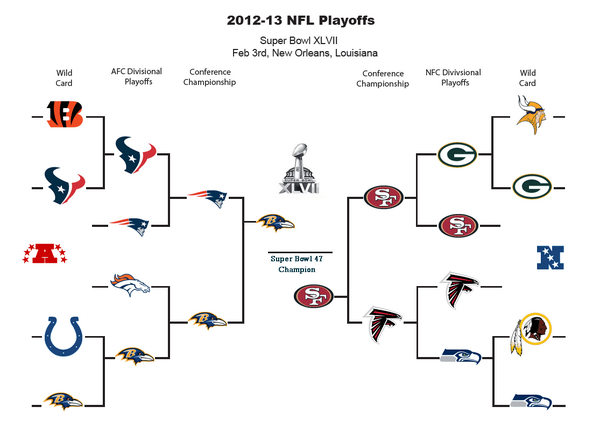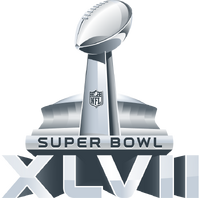 Super Bowl XLVII, the 47th edition of the Super Bowl and the 43rd modern era National Football League championship game, which pitted the AFC Champion Baltimore Ravens against the NFC Champion San Francisco 49ers, was played at the Louisiana Superdome in New Orleans, Louisiana on February 3, 2013, with the Ravens taking a hard-fought, high scoring, topsy-turvy and bitterly disputed contest, 34-31. Read more..
Ravens Outlast 49ers in Super Bowl XLVII, 34-31
Which Super Bowl XLVII quarterback had the better peformance during the 2012 NFL playoffs?